Description
Print bigger with a new, inbuilt 1kg spool holder.
This new feature allows you to continue a print from where you left off in the event of a blackout.
Calibrate, preheat and print over wifi. The new iOS app means that you can print on-the-go.
Prints automatically pause when you run out of material, allowing you to re-stock and continue.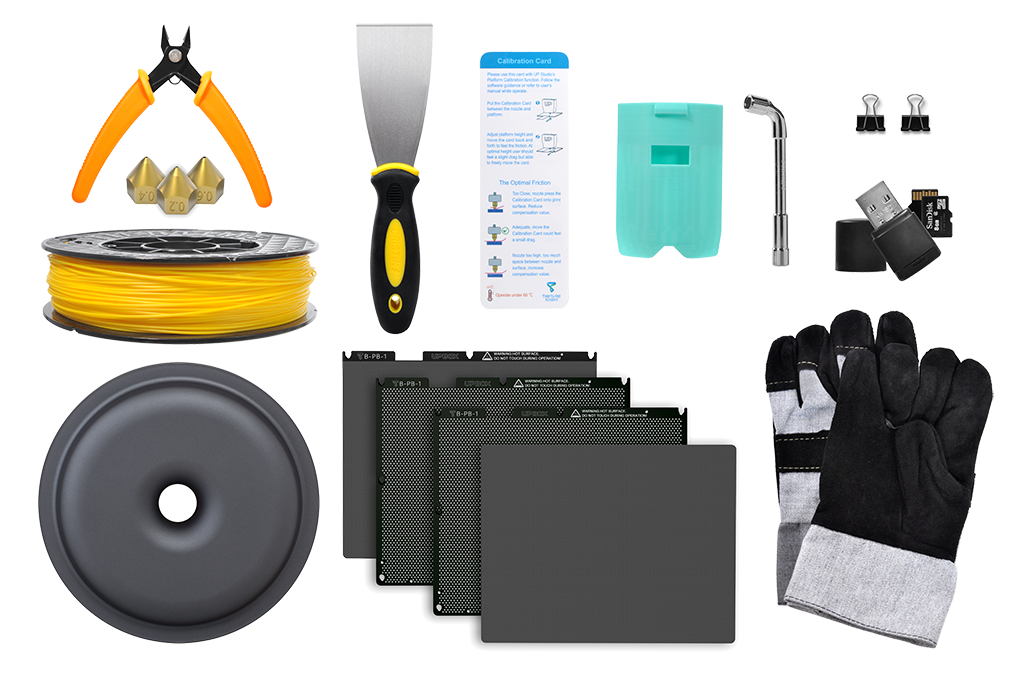 Included accessories
1 0.5 kg spool of UP Fila ABS
1 Bed scraper
1 Filament cutter
1 Pair of heat-resistant gloves
2 UP Perf Boards, 2 UP Flex Boards
1 Micro SD card and reader
2 0.4 mm nozzles
1 Nozzle wrench
1 Spool cover for 1 kg spools
1 Spool rack for 1 kg spools
2 Binder clips
1 Calibration card
"For entry level FDM technology you just can't beat the print quality of the Up machines including the Up Box. The Up machines are able to print really fine details that other FDM machines in the price range tend to miss. I printed a little two-part enclosure with screw bosses and lip and grove edges. It was run at 0.2mm and normal speed and it came out beautiful detailed and fit perfectly together."

Matt Harcourt

Brisbane, Australia
"If you want the opinion from someone that runs FDM printers 24/7 please believe me when I say you won't be disappointed, whether you are a hobbyist or professional the UP Box is easily the right solution."

Hayden Bennet

Clone 3D Print NZ