A CODING GIFT FOR INVENTIVE KIDS
The Amazing Annoyatron
Designed by an Aussie teen. Kids build 20+ inventions to "prank" their parents while learning coding and electronics skills along the way.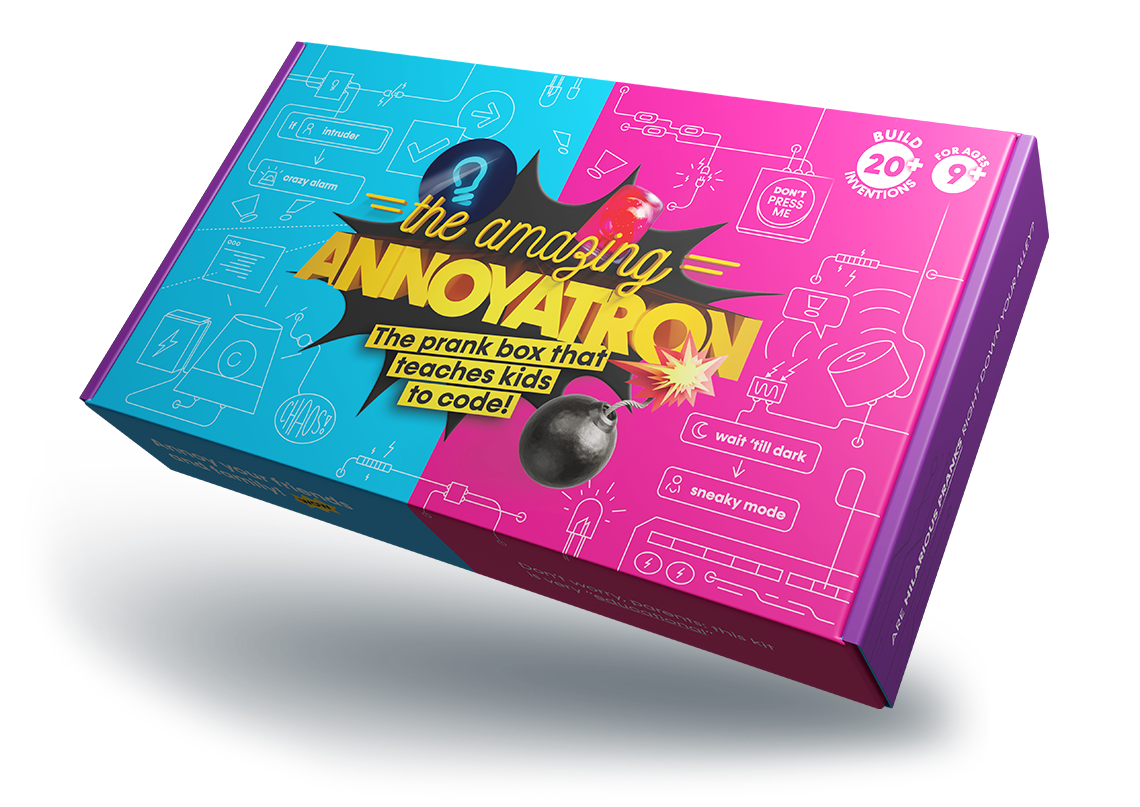 NSW Creative Kids Program
Keep your child entertained and learning with coding lessons for The Amazing Annoyatron. Free with NSW Creative Kids voucher.
3D printing in the classroom? We've got you covered.
Everything you need to master teaching 3D design & printing. Now includes 5 hours teacher CPD.