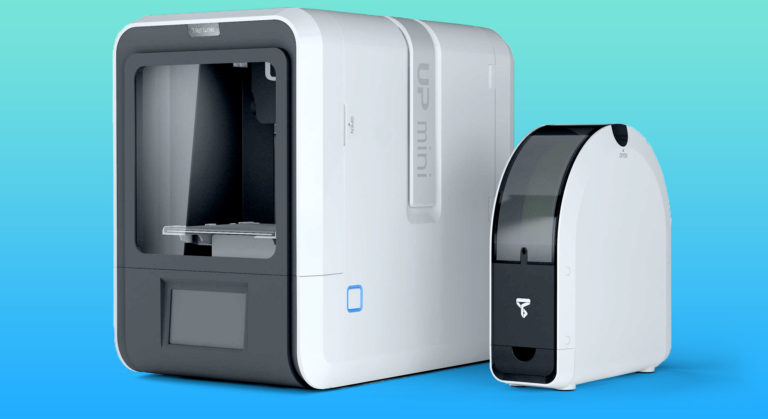 The wait is finally over. The year's most anticipated desktop 3D printer is now in stock and shipping across Australia! What printer are we talking about? The UP MINI 2, of course.
If you haven't already rushed to the EduKits marketplace to get your hands on one of these, here are a few things you'll love about this new 3D printer.
Touch Screen
The in-built touch screen makes using this printer seriously easy. Want to change over materials? Need to reprint something? The touch screen means that these tasks previously requiring a USB connection can be done with just a few touches.
HEPA filtration system
3D printing often involves putrid odours, but not with the UP MINI 2. Not only does the built-in air filter remove dangerous particles from the air, but it also seems to remove the bad smell with it.
Aluminium carry handle
You can pick up this printer and take it with you. Literally. Not only is it light, but it also has a slide-up aluminium carry handle that makes it easy to move the UP MINI 2 to another room or building.
Wifi connectivity
The designer of this printer wasn't content with maintenance and printing being able to be done right from the printer's touchscreen display. With its built-in wifi connectivity, I can calibrate my printer, change over materials and start new print jobs from another room using my iPad.
Seriously awesome.
Automatic bed levelling
Because everything else about this printer was so easy, calibration had to be that way too. Instead of playing around for ten minutes, trying to find the perfect bed height, you could just press a button and have it done for you in ten seconds.
Are you excited? We are too! You can get the UP Mini 2 right now from our online store and have it delivered to your door for free. We can't wait to see what you will create.