Our Youth Week workshops in Leeton have just wrapped up, and what a success!
This year Youth Week was held April 10 – 18 with events held across every state and territory around Australia. The EduKits team were only too happy to be involved, providing a technology learning opportunity to kids living in in a rural and regional area.
Coding Kickstart
Our coding workshops using The Amazing Annoyatron were popular with kids and teens. Participants built all sorts of gadgets, gizmos and pranks during the workshop and were able to take the kit home for further learning and tinkering.
During the workshop we had a special visit from Leeton Shire Council's general manager Jackie Kruger who called in to check out what an Amazing Annoyatron workshop was all about, and also to let the kids know how proud the community was of them taking steps to learn about technology as ultimately they are the future of the town.
3D-Printed Bag Tags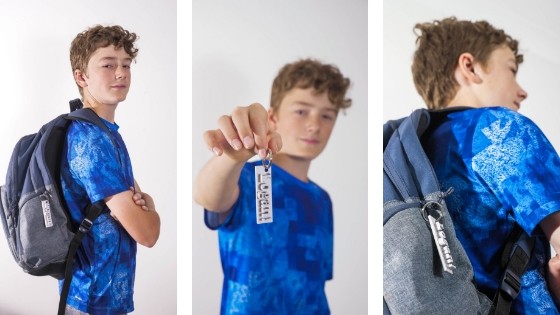 In our 3D printing workshops, held at the Leeton library, we had kids aged 4 – 17 years call in to see what 3D printing was all about. Participants were able to design and 3D print their own bag tags which they could take home after the workshops. It was exciting to see the creativity and imagination that was brought through into some of the designs.
We've shared above images of just one of the bag tags that was designed during the workshop.